Switch to:

EN

Português (PT)

Español (ES)
Ushuaia is an Argentine city, capital of the Province of Tierra del Fuego. The winter season, from June to August, is the attraction of the place known as the "City at the End of the World". In 2019, more than 503.000 visitors reached this region, consolidating it as one of the main tourist attractions in the country for the practice of snow sports. With a local team in the country, Flapper qualifies as the best option for those looking for an air taxi service to Ushuaia. 
What to do in Ushuaia
The city presents a wide range of attractions for its visitors. In addition to winter activities such as skiing and snowboarding in prestigious resorts such as Cerro Castor, tourists can enjoy the challenging slopes and stunning landscapes that give Ushuaia the status of a true paradise for the practice of these sports.
In addition to its outdoor activities and historic attractions, Ushuaia is equally renowned for its food scene. We can find a variety of restaurants offering typical dishes of the region, such as the tasty Patagonian lamb and fresh seafood. Local dining establishments provide a unique culinary experience, combining fresh ingredients and authentic flavors. It is possible to enjoy these delicacies while contemplating the panoramic view of the Beagle Channel.
Airports available in Ushuaia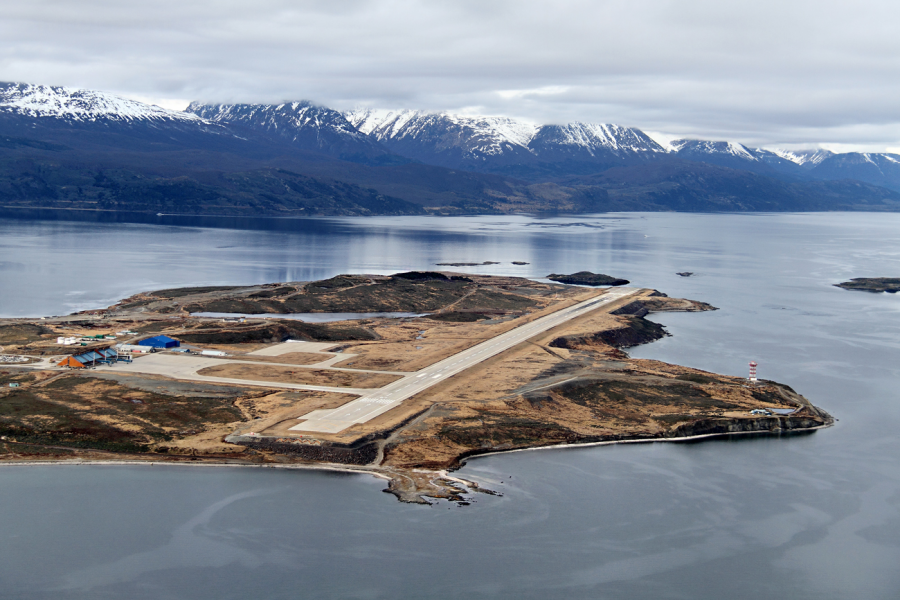 Ushuaia International Airport – Malvinas Argentinas (SAWH/USH), is located approximately 5 km from the city center. The site has 8 FBOs (Fixed-Base Operator) , providing various services for both passengers and aircraft, such as aircraft fueling, hangars and comfortable departure lounges.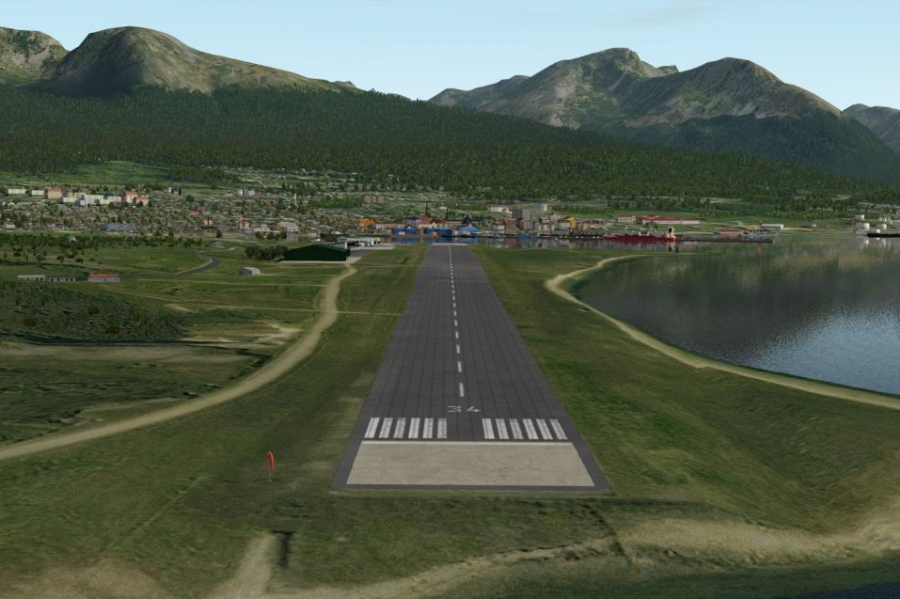 The Aeroclube de Ushuaia (SAWO) mainly serves general aviation aircraft and air taxis. About 6 km from the center of Ushuaia, it has a series of services for aircraft, such as a hangar, aircraft supply and maintenance centers.
Aircraft Available in Ushuaia:
The Phenom 100 stands out for its wide cabin and windows, one of the largest in its category. Accommodating up to 4 passengers in club seating configuration , the ultra-light jet is ideal for short-term executive travel. Its interior offers a small galley and spacious tables for business meetings and an enclosed lavatory.
Upon entering the Citation II , it is possible to find a spacious cabin, which comfortably accommodates up to 8 travelers in a seating configuration in a club seating format, a divan, individual seats, a toilet and an area for preparing hot and cold drinks. cold. The light jet can also operate on short runways, which are generally used by turbo-prop aircraft.
The Challenger 300 series sets the standard for midsize jets. In addition to being fast and comfortable, it has the ability to operate in places where most larger jets cannot. With an impressive range of over 3600 miles (5800 km) and maximum cruising speeds of 870 km/h, it delivers excellent performance. Its spacious cabin can accommodate up to 8 passengers and is equipped with a kitchen and a private bathroom.
Suggested Routes
Buenos Aires – Ushuaia
Aircraft: Citation II
Passengers: 8
Flight time: 04h45
Santiago – Ushuaia
Aeronave: Phenom 100
Passengers: 4
Flight time: 04h35
Sao Paulo – Ushuaia
Aircraft: Challenger 300
Passengers: 8
Flight time: 5:30 am
Cordoba – Ushuaia
Aeronave: Phenom 100
Passengers: 4
Flight time: 04h25
Montevideo – Ushuaia
Aircraft: Citation II
Passengers: 8
Flight time: 03h45
Air Taxi in Ushuaia with Flapper
Now that you know everything about Ushuaia's main attractions and how Flapper can get you there, it's time to book your trip. By clicking on any of the simulations in the text, you will be redirected to our charter platform, where you will be able to learn more about the operations.
These are just a few examples, because on our website or application you can customize your trip down to the smallest detail, choosing the day and time, helicopter or plane model, boarding and landing airports, and much more.
In addition to Ushuaia, with Flapper you can explore all of Latin America, as well as other continents. We have a network of partners around the world and local teams based in the main cities of the globe to ensure that the operation always maintains our level of excellence, wherever it is.
As if that weren't enough, Flapper is also in the aircraft buying and selling market, not only running the business, but offering consulting and other services to its customers. We are a reference in on-demand marketplace in executive aviation. To travel for tourism or corporate flights, contact us!