Switch to:

EN

Português (PT)

Español (ES)
FBO is one of the terms that we hear most about in executive aviation. We usually associate this acronym with airports, especially those where private flights operate. However, it has a broader concept. Let us explain it for you.
FBO stands for Fixed-Based Operator. These are composed of two areas. The first is a private air terminal for the boarding and disembarking of passengers. The second consists of aeronautical services such as aircraft hangars, handling and a flight operations area.
Just like any airport, at the FBO terminal, passengers have access to a complete infrastructure as well as services for their trip. They have access to private check-in counters, comfortable waiting rooms, VIP lounges, meeting or co-working spaces, food services and bars, among others. The terminals have their own security, immigration and customs. Consequently, business aviation users can travel with total privacy and speed, avoiding long queues or waiting at airports.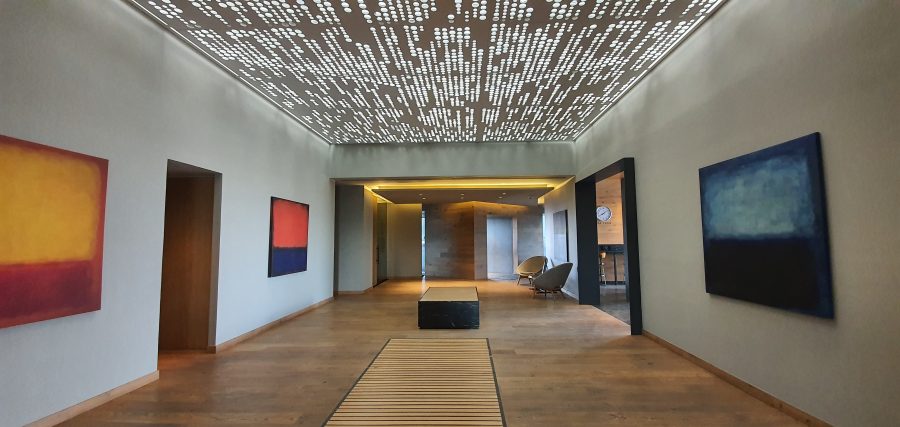 Aeronautical services can vary depending on the needs of the operation or the customer. Basically, all support services vary depending on the type of aircraft, the nature of the operations, the time spent on the ground, the destination, the individual passenger characteristics and the number of passengers. We can divide them into two groups: services that support crew and passengers; and, those that are dedicated exclusively to aircraft such as refueling, hangars, handling, baggage handling, waste management, catering, etc.
Do all airports have an FBO?
Not necessarily. FBOs are usually located at major airports or those with a significant number of corporate flights, set apart from the general terminal for airline travelers.
As private aviation grows around the world, more and more airports are incorporating the concept of FBOs. In Latin America, the airports with the highest number of FBOs are Toluca in Mexico City (11 FBOs), Pampulha in Belo Horizonte (10 FBOs), Congonhas in São Paulo (7 FBOs), El Dorado in Bogotá (7 FBOs), San Fernando in the north of Buenos Aires (7 FBOs) and Santiago de Chile (6 FBOs).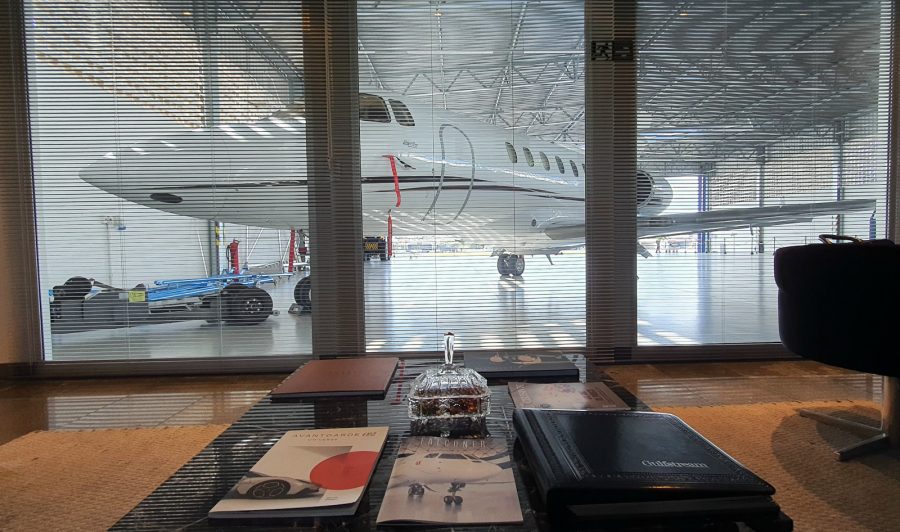 At airports that do not have FBOs, boarding/disembarking is carried out using the same platform. Some airports may offer handling facilities and services upon request, but these services should not be confused with an FBO.
How much does the FBO service cost?
Seeking to provide the best exclusive travel experience to our customers, at Flapper we have partnerships with different high-level air operators that allow us to offer FBO services. Just for reference purposes, the cost of an FBO service for a simple domestic flight on a Citation CJ3 light jet (with passenger handling and reception) can be as low as US$ 200 for Brazil and US$ 300-500 for Chile. An international FBO for an ultra-long reach jet costs over US$ 10,000 at Catarina Executive Airport (São Paulo, BR) and about US$ 3,000 at El Dorado International in Bogotá, Colombia.
When you book a flight through Flapper, in most cases we will include the FBO price. Customers who buy empty legs at ultra-low prices may be asked to land at the platform, but a minibus will take care of transporting them directly to the terminal.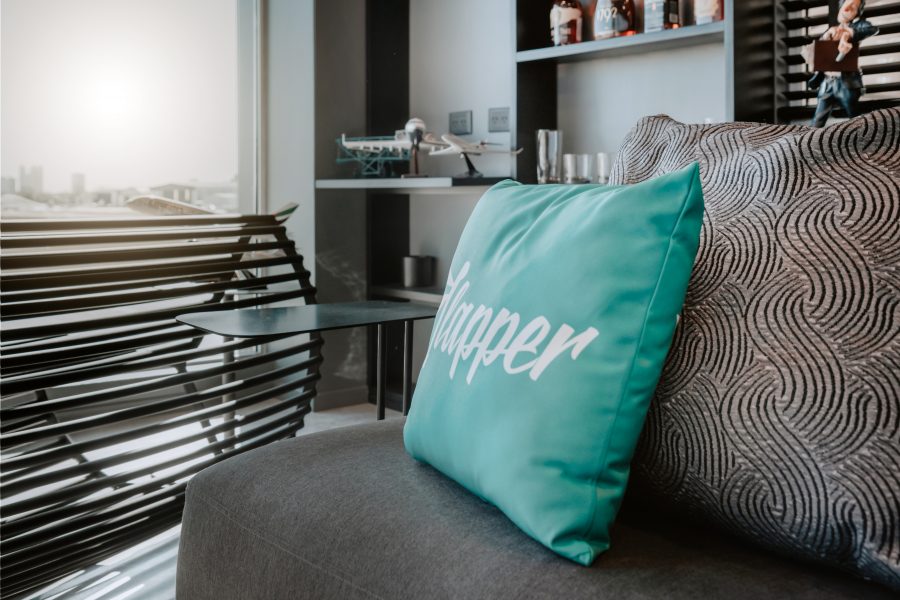 Below, we list examples of some of the most popular routes in the Americas equipped with a wonderful FBO infrastructure. Prices may vary depending on type of aircraft and number of passengers:
Miami Opa Locka [KOPF, OPF] – Cancún International [MMUN, CUN]
New York – Newark Liberty International [KEWR, EWR] – Los Angeles Van Nuys [KVNY, VNY]
Mexico City – Toluca [MMTO, TLC] – Cartagena International [SKCG, CTG]
Bogotá El Dorado International [SKBO, BOG] – São Paulo Catarina [SBJH, JHF]
Santiago de Chile [SCEL, SCL] – Buenos Aires San Fernando [SADF, FDO]
When you request a quote from Flapper, we will show you all the details. In addition, our Trip Support team will take care of all the details to make sure your trip is perfect and meets your expectations.
On our www.flyflapper.com website or app, you can always find a variety of flights. Visit us and schedule your trip in accordance with your needs and the travel experience you have always dreamed of.
Questions and answers
Whenever I travel with Flapper, will I have to use an FBO?
Most of our flights include the price of an FBO. In those cases where an FBO is not included, the operation is carried out from the platform, but with the corresponding assistance. All the details of the trip are always included in the quote so you will know in advance whether or not your flight leaves from an FBO. If you want to use one, we can help you.
Is it mandatory to use an FBO?
It depends on the rules of each airport. In some cases, it is. In others, the operator will coordinate the assistance services to serve passengers.
Can I use an FBO for international flights?
Yes. Most FBOs have immigration, security and customs services to handle private international flights. Unlike passenger terminals, at the FBO these services do not have long queues and operate on demand so that you can carry out the procedures quickly.
Can I leave my car at an FBO?
95% of FBOs have private parking for their customers. One of the advantages offered by this option is that you have access to all the facilities so passengers can make the most of their trip without any setbacks.
I am short on time, can I work or have meetings at an FBO while waiting for my flight?
Almost all FBOs offer VIP or meeting rooms with internet access. This way, travelers can connect before the flight or have meetings in complete privacy.
Do FBOs only operate for airplanes?
No, FBOs don't make any distinctions, they attend all types of aircraft, including helicopters.
How do I know which FBO will serve my flight or which aircraft it will be?
The Flapper Trip Support team will take care of these details. FBOs are normally equipped for several types of aircraft, depending on their size and equipment. They can receive everything from small helicopters to large-capacity jet aircraft.
What are some of the services offered by an FBO?
For passengers, FBOs usually have a concierge service, exclusive check-in counters, waiting rooms, VIP rooms, conference or meeting rooms, co-working spaces, internet connection, fax, photocopier, parking, coordination of transport for passengers and crews, newspapers and magazines, cafeteria, meals, and a bar. In addition, they may have immigration and customs services for international flights.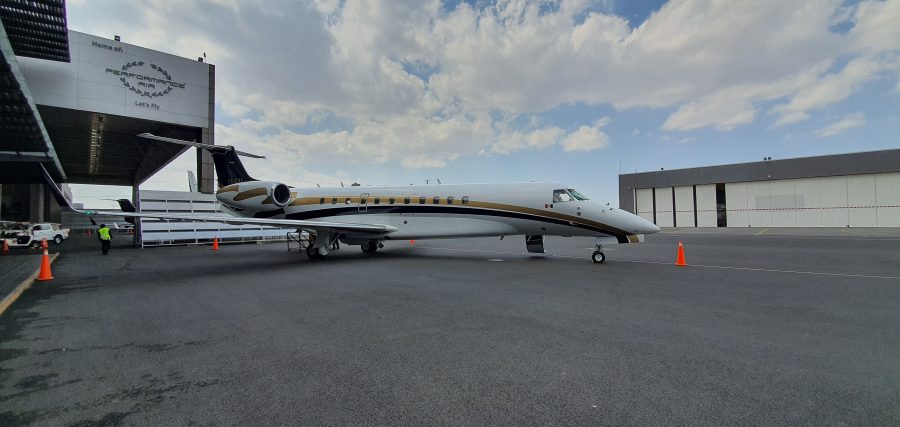 For aircraft, they offer supply services, catering, waste management, cleaning, internal repair, hangar on demand, ground power unit and ramp services. In the case of crews, they have restrooms for pilots, flight operations facilities and a weather office, among others.