Switch to:

EN

Português (PT)

Español (ES)
The aviation is changing. Every day, this sector offers more travel options for people. Shared flights are a good example. Today, this option become an interesting proposal for who search fast and exclusive trips.
Flapper is one of the companies that is transforming private air travel in the world. Starting from Brazil, this application, which complies with the highest safety standards and has access to a fleet of more than 1,000 aircraft, allows travelers to have countless offers on different exclusive routes, either by leasing an entire plane or reserving a seat on a shared flight. All in a few minutes from your own cell phone similar like to call for an Uber.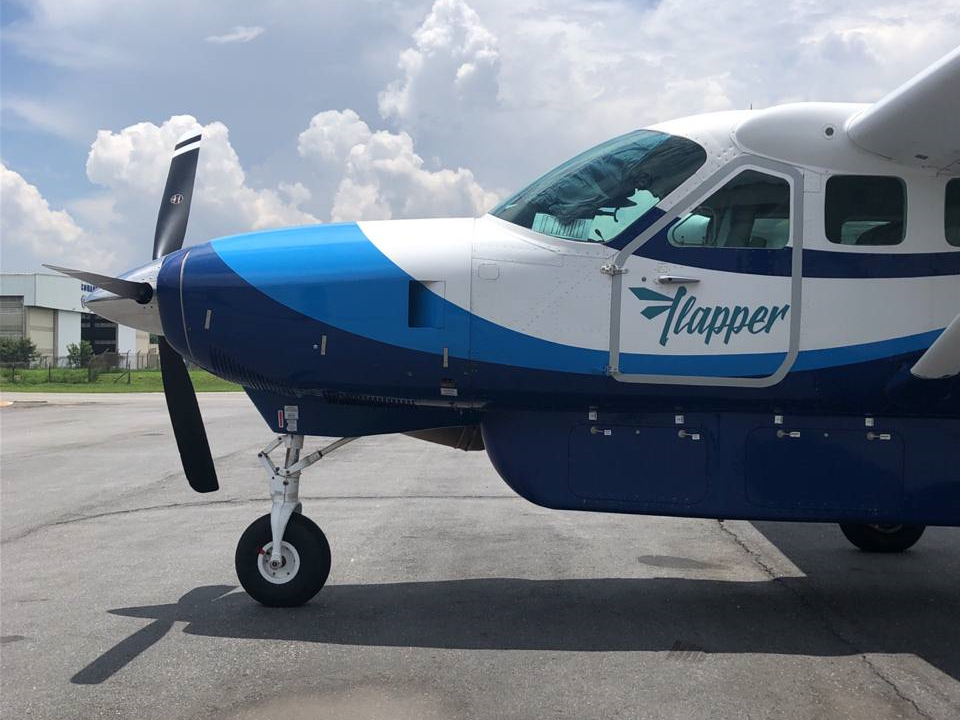 Shared flights are understood as those in which passengers buy their seat on a private aircraft in routes where the planes fly empty before or after providing a service. The trips can be within a country or outside to many destinations.
The main advantage of this new way of travel is the convenience and the economy considering the high level of service. By sharing a flight, the cost of using a private aircraft with all its services and privacy becomes more affordable. Undoubtedly, an excellent opportunity to have a real dream trip. .
Unlike a commercial flight in an airline, the value of the ticket does not change due to the advance purchase and the fare does not exclude the passenger from the services. It is enough to pay the advertised price to access a superior service such as privacy, immediate boarding (in less than 15 minutes), maximum comfort, etc.
In all aspect, the value has not a big difference to a ticket in Business Class or a Premium Economy depending on the route. A good example is found on the Buenos Aires – Porto Alegre route. A flight per seat in an exclusive Citation Cj1 costs R$1,500 (US$281), well below the R$3,717 (US$698) charged by commercial airline with a connecting flight, which implies more travel time and airport transfers. The Santiago – Lima route is another example. A shared-seat flight in a seven-passenger Citation Excel aircraft departing on July 17 at 10 a.m. costs R$6,465 (US$1,200).
Another convenient point for the shared flights is the possibility to reach destination where the airlines do not fly, for example, exclusive in the South of Chile or in the Mediterranean. With this new offer, places that once seemed inaccessible are now closer to reach with faster and safer air services. With this available seat are an excellent opportunity to reach far and unexplored places.
Some routes where you can more easily access a shared flight are Sao Paulo – Angra do Reis (US$159), Riberao Preto – Sao Paulo (US$225), Sao Paulo – Rio de Janeiro (US$281), Rio de Janeiro – Sao Paulo (US$4,900), Salvador de Bahía – Sao Paulo (US$698), Santiago de Chile – Lima (US$2,962) or Buenos Aires – Montevideo (US$3,420). There are also interesting offers in North America and Europe in different and popular routes as Miami – New York or Mallorca – Algarve, among many others.
Shared flights not only benefit the passengers of origin. Because the aircraft need to return to its bases, is a good option to travel for people who are at the destination. In some cases, the flight can represent a solution in case of emergency.
For private operators, the shared flights are a good alternative to make additional money with this type of special services. Also, they can increase the opportunity to show their product in different markets to increase potential of the business. In simple terms, creates a virtuous value chain.
The private flights are contributing to a rapid recovery of the aviation and tourism. Today, with capacity restrictions and airport delays, are an excellent option to discover new way to travel and prove that business aviation is not as unattainable as you think.