Switch to:

EN

Português (PT)

Español (ES)
LABACE (Latin America Business Aviation Conference and Exhibition) took place in São Paulo, Brazil, between August 9 and 11 , 2022, after a two-year hiatus caused by the COVID-19 pandemic that plagued the world and, especially, aviation at all levels. Due to labace's relevance to the Latin American business aviation panorloves, and especially because of the relevance of the Brazilian market in this context, the resumption of the event had an even more special meaning.
Flapper has a lot of reasons to celebrate —and our numbersrepresent the synergy of suc-cess seen during labace's every day. Faced with a 364% growth in business flight sales in the first quarter of 2021, compared to the same period of 2020, the expansion of the business modalities offered to you, nbone customer, expresses our mission to make ac-cess to executive aviation even more democratized and made possible in a country as large as Brazil.
Our empty legs are also a success: according to Paul Malick, FLAPPER's CEO, in May 2021 we observed a 513% growth in empty-legs supply compared to the same period in 2019. Compared to 2020, this growth is 216% — figures that unequivocally demonstrate brazil's vocation to be increasingly one of the world's largest forces in executive aviation.
Among all the news of air mobility presented at the event, we can not fail to highlight our union to MagniX. Reinforcing our commitment to promoting an increasingly sustainable aviation in the di-rection of neutralizing all carbon emissions from our operations, we have brought to the public a real immersion in our project of acquisition and operation of up to 20 units of the already established Cessna Grand Caravan powered with fully propelled Electric. In or-der to present in a practical and in-depth way what is already close to becoming reality, labace visitors were able to check in the flapper and magnix stands, strategically posi-tioned side by side, a full-size mock-up ofthe magni650, EPU that allows the electric op-eration for the propulsion of the Cessna Grand Caravan from multiple energy sources, including batteries or fuel cells.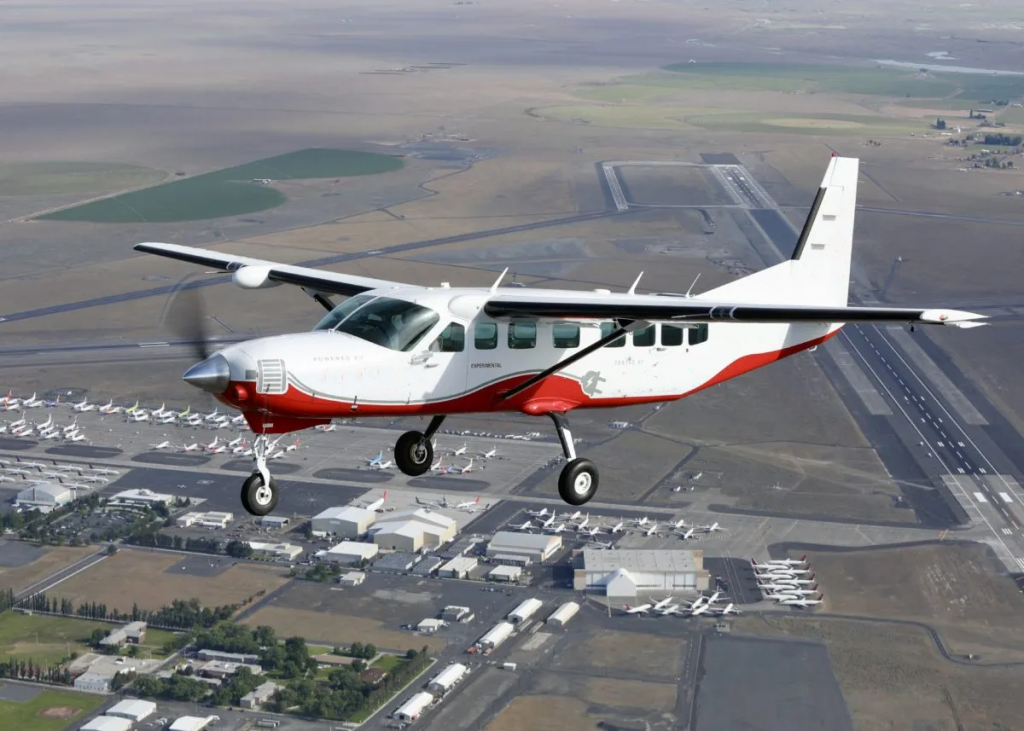 Our visitors were also able to know, in a totally interactiveway, another important novelty available to all our customers on our digital channels – website and app's for Android and iOS: flapper pool. Through this modality, empty seats on flights chartered by our custom-ers can be used as in our traditional empty-legs, increasing the use of aircraft in stretches often not served by a regular airline and further democratizing access to executive avia-tion and all its comfort benefits, privacid ade and convenience. Without having to go through long lines for boarding, and being able to wait in comfortable and comfortable waiting rooms in hangars without the buzz of the traditional departure rooms of the big airports, loyal customers and our new clientes will have even more options for travel.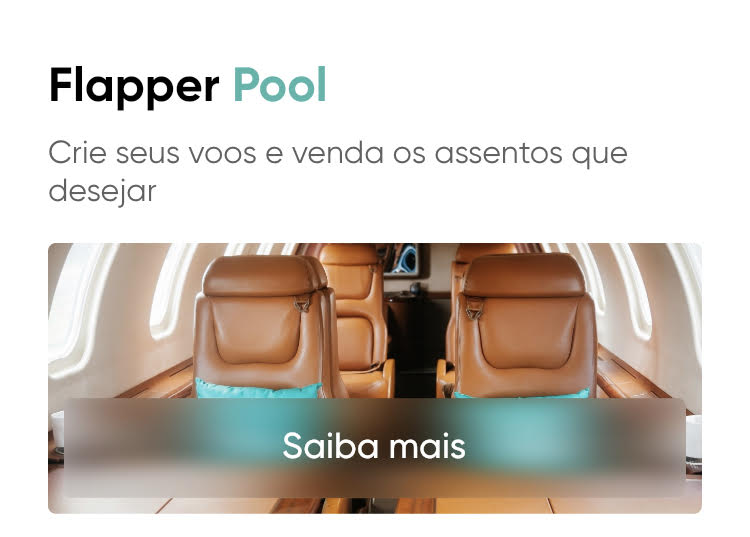 Finally, given the relevance of LABACE and the impressive number of visitors in its first post-pandemic edition, we can also talk about the expressiveness and importance ofbusiness aviator during the most acute period of the pandemic, between 2020 and 2021. Because of the thousands of regular route stoppage esavides seen in airline avia-tion, given the needs of protection and social isolation, executive aviation proved to be the right option for those who still needed to move safely, comfortably and quickly. During 2020 alone, the most critical of the last three years, demand for executive flights has been experienced by more than 20%.
This growth can be explained, above all, by the various dentro branches of the sector: from the air taxi, where the flights take place on demand and in a personalized way to the needs of each client, to the aeromedical sector, responsible for the safe displacement of patients in need of medical and hospital care of re particularly in cases of worsening of the clinical conditions of patients affected with COVID-19. The agribusiness sector also contributed significantly to this growth, exposing the growing need for an on-demand avi-ation capable of serving all corners of the country meeting the most diverse needs.
All these numbers reinforce how much greater executive aviation can be in our country. With our continental dimensions and hundreds of cities with enorme relevance to differ-ent economic sectors, often without any air service available, we are aware of the benefits of integration promoted by increasingly frequent aircraft and flights. More than integrating and facilitating business, planes andhelicopters are extraordinary tools of social integra-tion. Each time a plane connects cities, states and countries the whole society benefits from the dynamism of air transport.
To get to your business faster or to enjoythe xclusivity and comfort for your whole family, count on Flapper on all digital platforms to fly at your fingertips!