Switch to:

EN

Português (PT)
Located comfortably at Toluca International Airport, Flapper Team has been successfully providing general aviation services in Latin America since 2016. We are your local experts in private jet charter in Mexico and Central America, as well as ambulance flights and cargo assignments. With impeccable safety ratings, 24/7 trip support and global presence, we are well-positioned to provide you with transparent, quick and reliable service. After all, it's not without reason that we are the only ARGUS® Certified company in Mexico.
Representing the world's second largest private jet fleet – and the third general aviation fleet overall – Mexico is widely considered the most strategic business aviation market in the region. Mexican airports are equipped in modern FBO infrastructure, while its general aviation fleet has the average age of 18.3 years, the youngest in Latam.
Mexico's Top Cities for Private Jet Charter Flights
Six out of ten most popular cities for private jet flights in Latin America are in Mexico. Continental in size, Mexico boasts a number of cities where leisure and business travel exploded in volume and diversity in the last few years.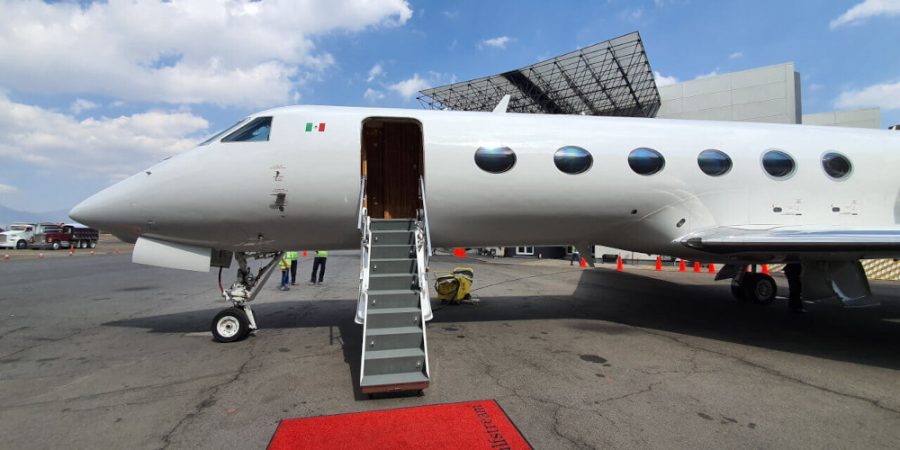 Toluca International (TLC | MMTO) is the main executive airport serving Mexico City. Equipped in more than 70 hangars and impeccable FBO facilities it is responsible for 16% of all private jet departures in the country.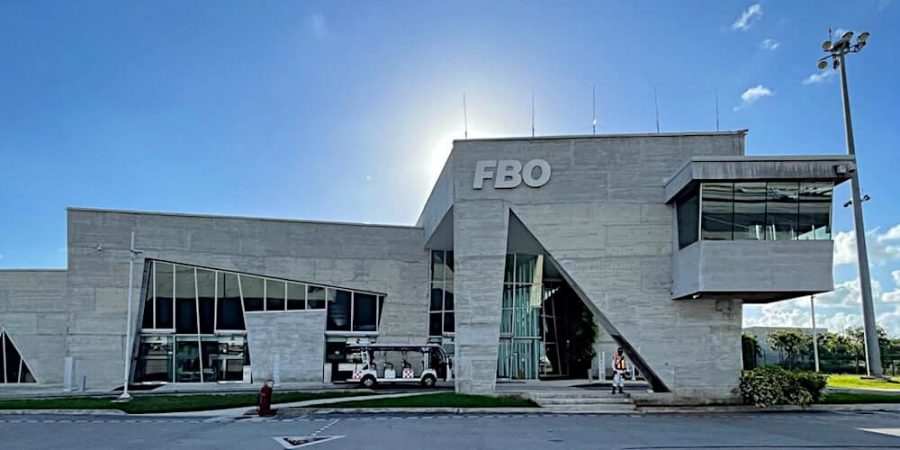 Equipped in modern infrastructure, Cancún International Airport (CUN | MMUN) can accommodate even the largest jets from the BBJ family. Cancún is Mexico's most popular international private jet destination.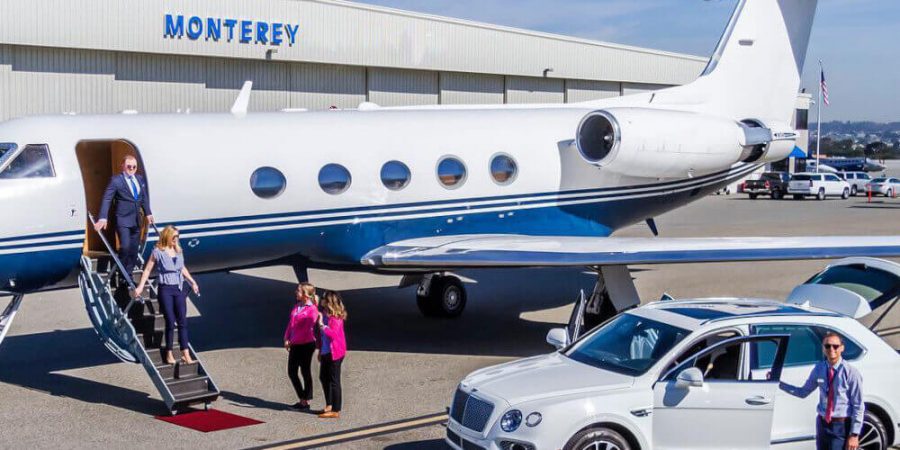 Monterrey has two international airports used by private jets. Del Norte International (NTR | MMAN) features numerous FBO facilities, while Mariano Escobedo (MTY | MMMY) is popular for international connecting flights.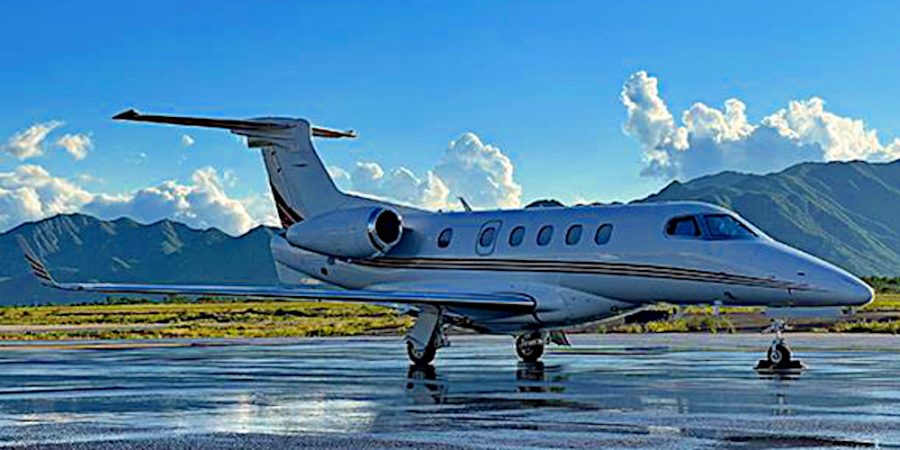 Especially popular among the US upscale travelers, the Los Cabos Intl (SJD | MMSD) records more than 400 monthly private jet departures. The VIP facilities include passenger- and pilot lounges and limo service.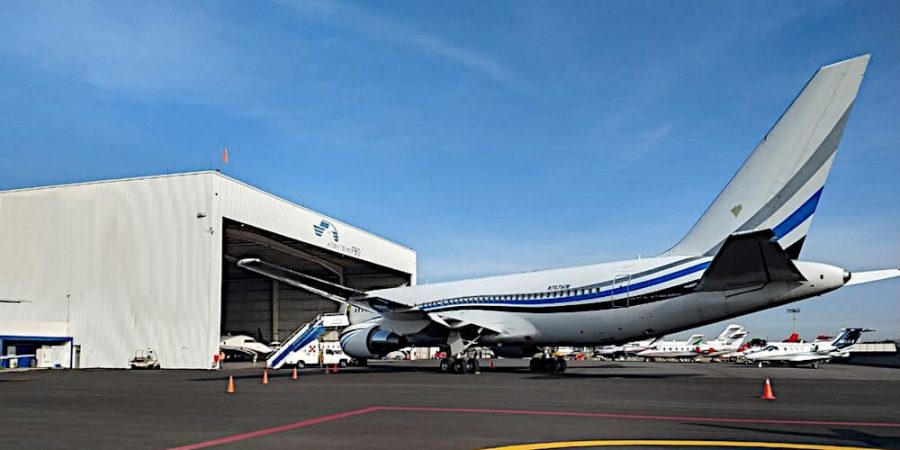 Guadalajara Airport (GDL | MMGL) counts with one of the largest hangarage- and lounge facilities in Mexico. Sophisticated catering services and VIP chauffeurs are available for hire at the spot.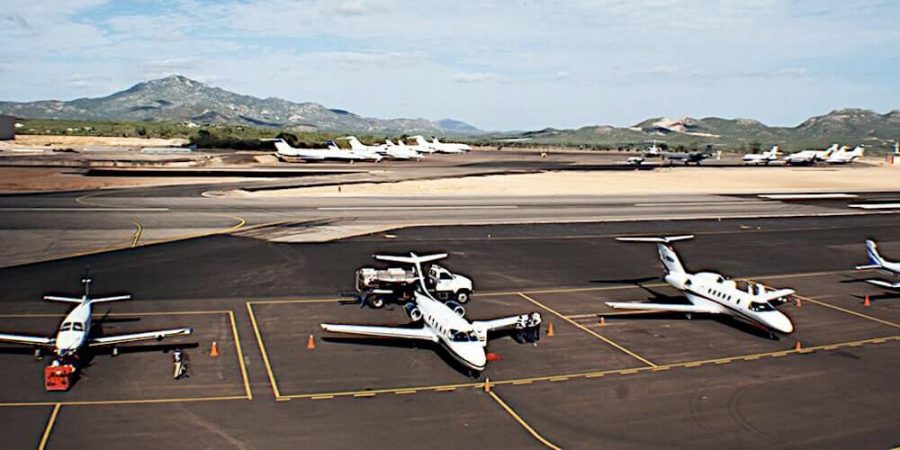 Cabo is known for its golf courses and fresh seafood. Services at Cabo San Lucas (CSL | MMSL) include personalized concierge, modern passenger lounges and fast immigration processing.
On the below map you can find Mexico's most popular airports for general aviation flights, as per Flapper's international quotation system data. Altogether, Mexico counts 77 commercial airports and 1,503 general aviation airfields, as well as 549 heliports (Sep 2022, gob.mx).
Top Private Jet Routes in Mexico
With more than 1000 annual departures, the route Toluca (MMTO) to Acapulco (MMAA) is Mexico's most popular private jet route, as per ADS-B tracking data. Out of top ten private jet routes in Mexico nearly all either start or end at Toluca International Airport, which itself concentrates more than 70% of the entire Mexican private jet fleet.
Other Top Private Jet Routes in Mexico
Private Jet Charter in Mexico – Available Fleet
We are proud to offer the widest range of safety-vetted private jets, turbo-props and helicopters in Mexico and Central America. Our international and local clients benefit from 24/7 trip support and multiple back-up options available in case your first choice is not available.
The commercial fleet registered in Mexico, including Part 135- and Part 121-certified aircraft, counts 1'705 aircraft, out of which 1'370 are general aviation aircraft, as per the data presented by Federal Civil Aviation Agency (AFAC) for January 2022. There are currently 347 private jets, turbo-props and helicopters registered in Flapper system and available for charter in Mexico.











Why to Book Your Next Private Flight in Mexico with Flapper
Flapper is an award-winning company with over 20,000 happy customers across the globe. Chartering your jet or a helicopter with Flapper is more than just buying a service. You experience business aviation from a new perspective. We are rated "Excellent" on TrustPilot and boast impeccable safety ratings.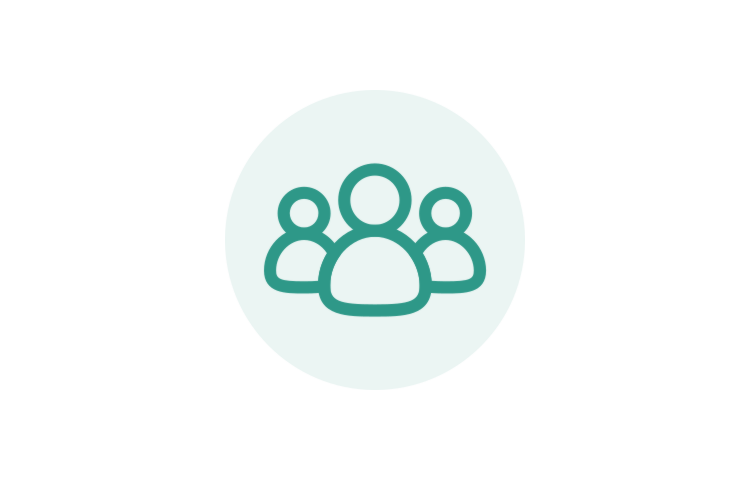 We offer a personalized service, 100% adapted to your needs.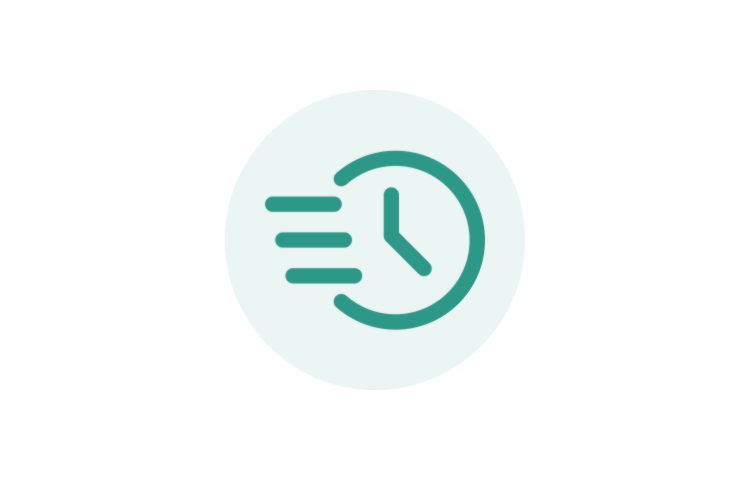 Thanks to our technology, we are able to respond fast and offer numerous payment options.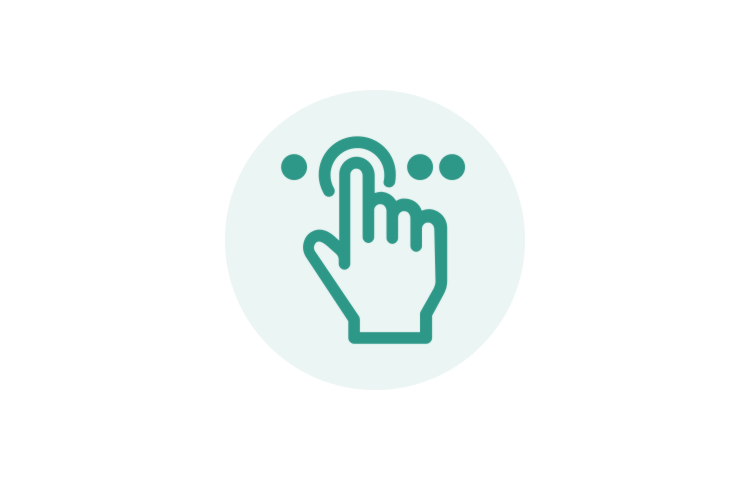 Choose from over 100 different types of jets, helicopters and turboprops
Get in Touch
Do you prefer to get in touch by Email or Whatsapp to customize your route? Just click on the below button. Your private jet charter in Mexico at a one click distance!